Bard IVC Filter Complications
Bard inferior vena cava (IVC) filters have been found to cause serious injuries in patients when they break, move, or otherwise fail. This page provides comprehensive information about Bard IVC filter defects, IVC filter side effects, and research regarding the safety and dangers of Bard IVC filters.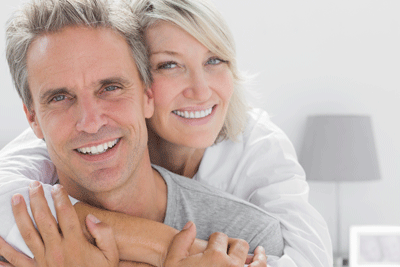 What are IVC filters?
IVC filters, or inferior vena cava filters, are medical devices designed to prevent recurrent pulmonary embolism, a potentially fatal condition where blood clots reach the lungs. IVC filters are small, spiderlike medical devices that are implanted in the inferior vena cava by an interventional radiologist or a vascular surgeon. The inferior vena cava is the main blood vessel that returns blood to the heart from the lower half of the body.
Anti-coagulants or blood thinning medications are the first line of defense against pulmonary embolism; these vascular filters are used only in patients for whom blood thinners have failed or are unsafe. The struts, or legs, of the device are designed to trap blood clots before they reach the lungs. Research shows that while IVC filters are effective at preventing recurrent pulmonary embolism, they can cause other health problems such as deep vein thrombosis (DVT).
The Bard IVC filters that are known to be dangerous are retrievable, or removable, filters, meaning they are not meant to be left implanted in a patient long-term. Retrievable filters have been available in the United States since 2002, when Bard IVC filters were classified as "Class II – Low Risk" medical devices and were first approved by fast track FDA approval. The longer a filter is left implanted, the more difficult it is to remove – and the more likely it seems to be to fail.
Bard IVC Filter Side Effects
Bard IVC filter defects stem from the device's tendency to fracture, break, or move from its original implantation site. Metal pieces have been found to puncture vital organs such as the heart or lungs. If the device or part of the device moves, pushes through tissues, perforates blood vessels, or otherwise breaks, fatal internal bleeding, stroke, major surgery, significant pain, and death are all possible outcomes.
The most frequent Bard IVC filter problems include:
Migration to heart or lungs: If the device moves to the heart or lungs, it can result in cardiac tamponade, perforation of the right atrial wall, outflow blockage, and/or acute myocardial infarction (heart failure) and death.
Strut fractures: If the struts or legs of the IVC filter break off inside the body, the patient may suffer from cardiac tamponade, perforation of the right atrial wall, outflow blockage, and/or acute myocardial infarction (heart failure) and death.
Perforation: If the device punches through an organ or other internal tissue, cardiac tamponade, perforation of the right atrial wall, outflow blockage, and/or acute myocardial infarction (heart failure) and death may result.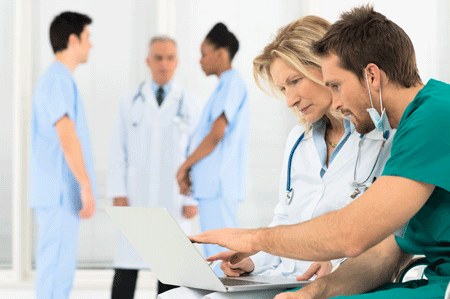 IVC Filter Complications Research
There is very little existing research on the clinical effectiveness of retrievable IVC filter devices. Retrievable filters were first developed by Bard in 2002, when adverse event reports indicated that permanent filters were causing serious health problems. Bard IVC filters were approved via a questionable regulatory fast track process, known as 510k. Because the device was given a "Class II" status, it was deemed low risk and required no clinical efficacy or safety testing for approval. As a result, Bard conducted no known safety testing for its retrievable IVC filters prior to the 2002 market release. By early 2004, Bard was already receiving reports of serious injuries and death resulting from the new medical devices. The company did not make this information public for report it to the FDA; it was not until 2010 that the FDA warned consumers and doctors of the risk of IVC filter fracture, perforation and migration, based on their own database of adverse event reports.
In 2013, a study was published in JAMA regarding the removal of retrievable filters. This research examined 679 IVC filter implants spanning a seven year period from 2003 to 2011. More than 600 of the filters in question were never removed, despite the fact that this medical device was only designed for temporary use.
The only significant randomized and controlled study measuring outcomes for IVC filters, known as the PRECIP study, found that IVC filters are effective at reducing the risk of pulmonary embolism but meanwhile increase the risk of deep vein thrombosis.
Bard IVC Filter Lawyers Help Individuals and Families
Our attorneys handling Bard IVC filter lawsuits on behalf of persons and the families of persons who suffered from IVC filter injuries such as cardiac tamponade, perforation of organs, outflow blockage, deep vein thrombosis, heart failure or death are medical device liability litigation experts. They will work tirelessly on your behalf to assure you get the compensation you deserve. If you or a loved one suffered from any Bard IVC filter side effects, an experienced attorney can help by answering your questions and giving you a sense of your legal options.
Bard IVC Filter Injury and Wrongful Death Lawsuits
Persons and the family members of persons who suffered from serious Bard IVC filter problems may have grounds for an IVC filter lawsuit. Existing claims blame the manufacturer for injuries on the basis of defective design, negligence, and failure to warn. We provide legal representation for Bard IVC filter injury lawsuits on contingency basis, meaning that we charge no fee unless we win compensation on your behalf.