FDA Bard IVC Filter Warnings
FDA Bard Warning for Inferior Vena Cava Filters
Over the 13 years since the FDA first approved a retrievable IVC filter, there have been two FDA Bard IVC filter warnings and the company has received multiple warning letters. The company has caught the attention of federal regulators both for its violation of a range of federal regulations and for the dangers associated with its IVC filters. This page provides full information on the approval of Bard IVC filters and the regulatory problems the company has faced as a result of this medical device.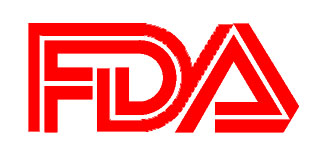 The FDA released its first Bard IVC filter warning in 2010, when federal regulators began to detect a pattern in the adverse event reports filed through the agency. However, Bard began receiving complaints about IVC filter injuries in early 2004. Bard knew of the risk, yet failed to notify the FDA, doctors, or the public. Instead, the company hired a Dr. John Lehmann, who produced a report intended to show that the new retrievable filters were safer than earlier versions. Meanwhile, patients continued to be implanted with the device – and to suffer serious IVC filter problems as a result.
FDA Bard IVC Filter Warning – 2010
The first FDA Bard IVC Filter Warning was issued in 2010, when federal regulators first notified medical professionals and the public of the serious IVC filter injuries:
"The FDA has received reports of adverse events and product problems associated with IVC filters. Types of reports include device migration, filter fracture, embolization (movement of the entire filter or fracture fragments to the heart or lungs), perforation of the IVC, and difficulty removing the device."
At that time, the FDA reported it had received 921 adverse event reports for injuries or death related to Bard IVC filters between 2005 and 2010. (Adverse event reports are believed to represent a small fraction of actual events.) Of these, 328 were device migration or movement from its intended site; 146 reported embolization or device detachment; 70 were perforation of the inferior vena cava by the device; and 56 reported filter fracture or breakage of the metal device.
The following health problems have been cited by the FDA as resulting from Bard IVC filters:
Device-associated morbidity
Device migration
Filter embolization
Filter fracture
Insertion-site thrombosis
Perforation of the vena cava
Recurrent Deep Vein Thrombosis
Recurrent Pulmonary Embolism
Thrombotic complications
Vena cava thrombosis
The FDA warning stated regulators believed many of the injuries occurred as a result of IVC filters that had remained in place longer than intended. Federal regulators specified that the devices were only to be left in place for a short time and could not be used as a long-term or permanent solution to prevent pulmonary embolism.
FDA Bard IVC Filter Warning – 2014
On May 6, 2014, an updated FDA IVC filter warning was released. Federal regulators continued to warn of the risk of retrievable IVC filters, giving more detailed information about the length of time a filter should remain implanted:
The FDA is concerned that these retrievable IVC filters, intended for short-term placement, are not always removed once a patient's risk for PE subsides. Known long term risks associated with IVC filters include but are not limited to lower limb deep vein thrombosis (DVT), filter fracture, filter migration, filter embolization and IVC perforation.
The 2014 FDA Bard IVC filter warning provides current information on the safety and effectiveness of IVC filters. Research found that in as few as 29-54 days following implantation, the device should be removed in order to prevent serious injury. The FDA is continuing to monitor and evaluate the safety of IVC filters, through the PRESERVE study and 522 post-market surveillance studies, according to the 2014 FDA IVC filter warning.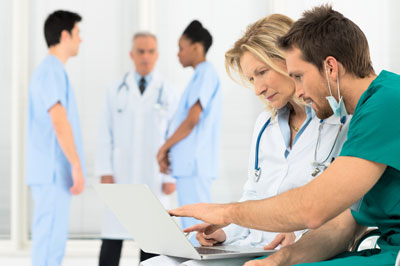 Should Bard IVC Filters Have Had Fast Track Approval?
Bard's retrievable IVC filters were first approved in the U.S. in 2002 using a fast track approval process known as 510k. 510k has been widely criticized as a loophole that allows well-established pharmaceutical companies to push new products quickly to approval without lengthy clinical trial periods or safety testing. Bard IVC filters were classified as Class II medical devices, which are deemed low risk. Numerous experts since have questioned the wisdom or safety of approving IVC filters through fast track, given the high incidence of embolisms and other health problems caused by the device.
Through the fast track process, Bard IVC filters became the first retrievable devices available in the United States in 2002. Bard's market share of this product rose significantly; from 12% in 2002 to 42% in 2012.
FDA IVC Filter Warning Letters to Bard
On July 13, 2015, Bard received a warning letter from the FDA which referred to violations originating from 2014 that were ignored or inadequately addressed by company officials. These violations included:
Adulteration / Misbranding: manufacturing specific device components in the U.S. without approval
Quality System Violations: failed to establish procedures for receiving, reviewing, and evaluating complaints
Quality Systems Regulation Violations: failed to properly remove chemical contaminants from IVC filters; failed to control radial size and filter dimensions
MDR Violations: failed to rely reports to the FDA regarding device failure, serious injury or death
Bard was threatened with regulatory action if the company filed to respond within 15 days with a plan to correct each violation.
Bard IVC Filter Lawyers Help Individuals and Families
Our attorneys handling Bard IVC filter lawsuits on behalf of persons and the families of persons who suffered from IVC filter injuries such as cardiac tamponade, perforation of organs, outflow blockage, deep vein thrombosis, heart failure or death are medical device liability litigation experts. They will work tirelessly on your behalf to assure you get the compensation you deserve. If you or a loved one suffered from any Bard IVC filter side effects, an experienced attorney can help by answering your questions and giving you a sense of your legal options.
Bard IVC Filter Complications Lawsuits
Persons and the family members of persons who suffered from serious Bard IVC filter problems may have grounds for an IVC filter lawsuit. Existing claims blame the manufacturer for injuries on the basis of defective design, negligence, and failure to warn. We provide legal representation for Bard IVC filter injury lawsuits on contingency basis, meaning that we charge no fee unless we win compensation on your behalf.