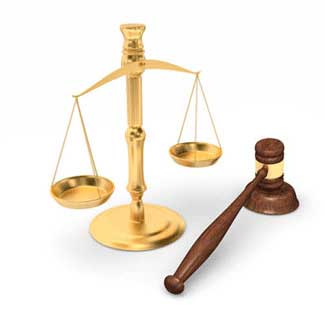 Bard IVC Filter Lawsuits – Current IVC Filter Lawsuit Information
Individuals and family members whose loved ones suffered severe injury or wrongful death as a result of the fraction, erosion, or extrusion of a Bard IVC filter may be entitled to real compensation through filing a Bard IVC filter lawsuit. While Bard first learned of the tendency of its product to fail in 2004, American patients were not warned of the serious injuries they could potentially suffer as a result of having a Bard IVC filter implanted. Today, we know IVC filters can result in tamponade, perforation of the right atrial wall, outflow blockage, and death, among other health problems and internal injuries. The FDA now warns that retrievable IVC filters should be used only temporarily and must be removed to prevent injury.
Evidence suggests that Bard knew of the product's risks for years before the FDA publicized IVC filter dangers in 2010. Bard IVC filter lawsuits allege that Bard failed to warn consumers of the potential for serious injuries. Existing Bard IVC filter lawsuits assert that poor design and low quality manufacturing caused injury and death.
The FDA reports that after a period of roughly 4-6 weeks, Bard IVC filters pose a risk that may outweigh the device's benefit.
Many Bard IVC filter injury lawsuits have been filed around the country already, and formation of a multidistrict litigation to handle coordinated pretrial proceedings is pending.
Bard IVC Filter Lawsuits
IVC filter lawsuits can be filed by persons and the family members of persons who have sustained severe injuries of suffered wrongful death as a result of the medical device. IVC filter injury lawsuits allege that Bard had a responsibility to warn consumers of the potential for fracture, erosion or extrusion of the device and resulting injuries.
Filing a lawsuit is the only way to secure compensation for medical bills, lost time at work, pain, suffering and loss that have resulted from Bard IVC filter problems. Our lawyers handle IVC filter wrongful death lawsuits throughout the United States, and offer no-cost, no-obligation Bard IVC filter injury case review for persons throughout the nation who match this description. To discuss your situation in detail with an attorney and to learn about Bard lawsuit time limits in your state, please complete our online contact form. One of our attorneys handling IVC filter lawsuits will contact you promptly.
Bard IVC filter lawsuits have been filed nationwide alleging serious injury and wrongful death. Bard has known of the risks posed by the device since 2004 but failed to warn consumers.
Bard IVC Filter Lawsuits Are Not Class Action Lawsuits
Many persons affected by injuries caused by IVC filters wonder if filing a lawsuit will bring about meaningful compensation for their family. IVC filter injury lawsuits are not class action lawsuits, in which each plaintiff can expect to receive only a small settlement. Bard IVC filter lawsuits filed nationwide will likely join forces into a Multi-District Litigation (MDL), in which each case will be handled on its own merit and each plaintiff can expect compensation that is determined by their particular circumstance and degree of suffering.
Our firm represents all persons involved in a Bard IVC filter lawsuit on a contingency basis, meaning there are never any legal fees unless we win compensation in your case. For a free no-obligation consultation, complete our brief online contact form. One of our IVC filter lawyers will contact you shortly to answer your questions as definitely as possible.
No-Cost, No-Obligation Bard IVC Filter Lawsuit Case Review for Persons or Families of Persons Who Suffered from Organ Damage, Severe Bleeding, Stroke, or Death
OnderLaw, LLC is a St. Louis personal injury law firm handling serious injury and death claims across the country. Its mission is the pursuit of justice, no matter how complex the case or strenuous the effort. The Onder Law Firm has represented clients throughout the United States in pharmaceutical and medical device litigation such as Pradaxa, Lexapro and Yasmin/Yaz, where the firm's attorneys held significant leadership roles in the litigation, as well as Actos, DePuy, Risperdal and others, and other law firms throughout the nation often seek its experience and expertise on complex litigation. For more information, visit www.OnderLaw.com or call 1-877-ONDER-LAW.