CR Bard Forced To Compensate Injured IVC Filter Patients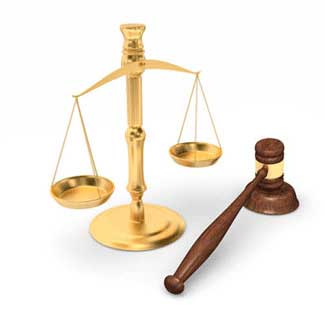 Positive court outcomes encourage others who have been injured by the faulty and defective medical device
Tuesday, November 27, 2018 - The Bard IVC filter has been the subject of adverse event reports with the FDA. IVC Filter patients have reported the device being set incorrectly resulting in the device migrating to other organs making its retrieval difficult or impossible. The device is designed to trap small blood clots and needs to be removed and replaced periodically. If the device shifts, it can puncture an organ or blood vessel. Worst of all if the device migrates it may fail to do the job it was intended to do. IVC filter lawsuits are being filed by patients that have suffered side effects from the IVC filter device.
IVC Filter patients that are forced to undergo revision surgery are hiring a Bard IVC filter attorney to seek monetary compensation and are encouraged by recent court outcomes. Jeffrey Pavlock, a firefighter in Houston Texas was awarded $1.2 million in a jury verdict against Cook Medical after his IVC Filter causes blood vessel and organ perforations. In April 2018, in another bellwether trial, a jury found Bard liable for the injuries one of their patients sustained from the (IVC) filter and ordered to pay $3.6 million to the Georgia woman. The woman's IVC Filters broke apart within her and caused life-threatening injuries. The device migrated and punctured her inferior vena cava. The jury award cited the company's negligence in rushing a faulty medical device to market. Bard IVC filters were approved using the FDA's flawed 501 (k) fast-track approval process.
When writing an article about a faulty medical device it is usually not necessary to describe the device in detail. Everyone knows about artificial knees and hips and the latest non-surgical birth control device. Some medical devices, however, are more specialized and complex than others. The malfunctioning interior vena cava filter IVC Filter for short, manufactured by CR Bard is one of those devices that warrants an explanation as does the underlying condition the medical device is intended to treat. The IVC Filter is intended to trap blood clots before they can grow large enough to cause a pulmonary embolism. A pulmonary embolism is the sudden blockage of an artery leading to and from the heart and lungs. Most blood clots are not large enough to cause a blockage sufficient to prevent blood flow to the lung. Some blood clots do indeed cause total blockage leading to instant death.
Bard IVC (inferior vena cava) Filters protect patients at risk for Recurrent Pulmonary Embolism. RCE is usually treatable with blood-thinning drugs but can escalate into a life-threatening condition without warning. Patients suffering from recurrent pulmonary embolism were treated in the past with blood thinners. Having an inferior vena cava (IVC) filter implanted to catch and remove the clots before they reach the lungs was usually the second choice to simple blood thinners, however, not everyone can tolerate such potent medication.
More Recent IVC Filter Lawsuit News:
No-Cost, No-Obligation Bard IVC Filter Lawsuit Case Review for Persons or Families of Persons Who Suffered from Organ Damage, Severe Bleeding, Stroke, or Death
OnderLaw, LLC is a St. Louis personal injury law firm handling serious injury and death claims across the country. Its mission is the pursuit of justice, no matter how complex the case or strenuous the effort. The Onder Law Firm has represented clients throughout the United States in pharmaceutical and medical device litigation such as Pradaxa, Lexapro and Yasmin/Yaz, where the firm's attorneys held significant leadership roles in the litigation, as well as Actos, DePuy, Risperdal and others, and other law firms throughout the nation often seek its experience and expertise on complex litigation.