The Bard IVC Filter May Not Have Been Adequately Tested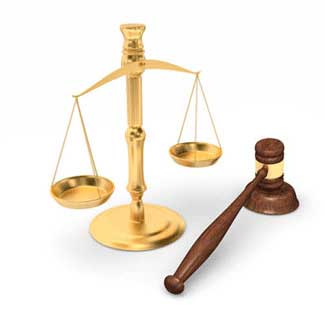 The FDA's flawed fast-track approval process may have let the faulty Bard IVC Filter make it to patients suffering from recurrent pulmonary embolisms before the device was ready
Monday, August 27, 2018 - According to the company, the Bard IVC (inferior vena cava) Filters are designed to protect patients at risk of a condition called Recurrent Pulmonary Embolism. Recurrent Pulmonary Embolism is a life-threatening condition and patients suffering from it have limited treatment options. "Vena cava filters are implanted by physicians only after careful consideration of the risks and benefits of the device in light of each patient's condition. When used as instructed, Bard IVC Filters demonstrate significant benefits to patients and have a safety profile consistent with the medical guidelines published by the American College of Radiology (ACR) and Society of Interventional Radiology (SIR)." A pulmonary embolism, a blood clot in the arteries or the veins deep within the thigh that travels through the bloodstream and can lodge itself in the lungs, damaging them and even causing death. Early on, the threat of pulmonary embolism was treated using blood thinners however, not everyone can tolerate anti-coagulants. For them, the only treatment option available may be to have an inferior vena cava (IVC) filter implanted to catch and remove the clots before they reach the lungs.
The FDA has received reports of adverse events and product problems associated with IVC filters. Types of reports include device migration, filter fracture, embolization (movement of the entire filter or fracture fragments to the heart or lungs), perforation of the IVC, and difficulty removing the device."
The Bard IVC filter was granted market access through the FDA's fast-track 501 (k) process. At one point the 510 (k) system had been criticized as a loophole that allows multi-national, billion-dollar pharmaceutical companies to quickly bring a new medical device to market without the costs or delays of going through the FDA's standard pre-market approval process involving human clinical testing. Today, 98% of medical devices that make it to market merely need to show that they are substantially similar to others like it already on the market. In so doing, the device can bypass other pre-market testing requirements such as having to go before a board of scientist to present their test results.
It has been revealed that the 501 (k) process is a faulty procedure that is nothing more than a rubber stamp on medical devices manufactured by multi-billion dollar corporations. A medical device like the faulty Bard IVC filter can skip through the government approval process without scrutiny by being linked to another failed medical device which itself was held only to the 501 (k)'s lax standards. Incredibly, this same fast-track approval can be applied to tens or hundreds of layers of the same faulty devices. Nowhere is the device that one is compared to required to actually work.
As a result of their negligence sufferers have hired IVC filter lawyers and filed over 6000 lawsuits against Bard for failing to properly test the device and it to market.
More Recent IVC Filter Lawsuit News:
No-Cost, No-Obligation Bard IVC Filter Lawsuit Case Review for Persons or Families of Persons Who Suffered from Organ Damage, Severe Bleeding, Stroke, or Death
OnderLaw, LLC is a St. Louis personal injury law firm handling serious injury and death claims across the country. Its mission is the pursuit of justice, no matter how complex the case or strenuous the effort. The Onder Law Firm has represented clients throughout the United States in pharmaceutical and medical device litigation such as Pradaxa, Lexapro and Yasmin/Yaz, where the firm's attorneys held significant leadership roles in the litigation, as well as Actos, DePuy, Risperdal and others, and other law firms throughout the nation often seek its experience and expertise on complex litigation.