IVC Filter Litigation is Growing Every Day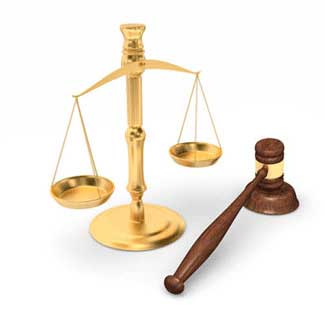 The IVC Filter was intended to be the exception to the rule in preventing pulmonary embolism but may be overused by physicians
Friday, December 7, 2018 - IVC Filter litigation is occurring all over the United States alleging a diverse group of manufacturers of failing to warn patients of the risks to their health should the device fail to perform as advertised. Individual cases are being combined with over 5000 others in multi-district litigation in order to streamline the discovery process and to avoid duplication of routine court procedures. The website https://dailyhornet.com has outlined several of these cases summarized below.
A woman from Mississippi has filed a claim against C.R. Bard, manufacturer of the Eclipse IVC Filter for failing to warn her of the device's adverse side effects. The plaintiff received the IVC Filter implant on April 30, 2012, and her injuries also occurred in Mississippi. According to The Daily Hornet, "(The case )will be centralized with over 5,000 other IVC filter lawsuits now pending against C.R. Bard in Multi-District Litigation (MDL No. 2641)."
On November 11, 2018, in the Southern District of Indiana, a Utah woman filed suit against Cook Medical LLC and William Cook Europe, for injuries she sustained when the Gunther Tulip Vena Cava Filter ("IVC Filter") she was implanted with failed. "The operation occurred on November 25, 2009, at Utah Valley Hospital in Provo, Utah by Dr. John S. Collins for the purpose of preventing a Venous Thromboembolism (VTE). Cook Medical is accused of negligence for selling a defective medical device and failing to warn about safety risks," an article in the Daily Hornet described.
Another suit was filed by an Arizona woman alleging her injuries were caused by a "Vena Cava Filter ("IVC Filter") manufactured by Cook Medical LLC and William Cook Europe. Cook Medical is accused of negligence for selling a defective medical device and failing to warn about safety risks."
These are just three of the thousands of legal actions taken against manufacturers of IVC Filters. IVC filters are designed to be implanted in the major artery leading to the lungs and trap blood clots that may have formed before a pulmonary embolism can occur. The devices have been shown to fail because the spider-like tentacle can break free from the main device and travel directly into the heart and lungs causing unthinkable damage to these vital organs.
IVC filter should be used by physicians only when a patient is intolerant to traditional blood-thinning drugs. Implanting the device as a first choice has become increasingly popular by doctors specializing in the procedure leading to incidences of abuse. IVC filters require constant monitoring and removal to clean trapped blood particles and to reinsert the device. Doctors have been accused of neglecting to service patients that needed to have their IVC device replaced or removed altogether because it was no longer needed. Doctors are hesitant to attempt to remove the device for fear of the life-threatening complication breaking the device could have for the patient.
More Recent IVC Filter Lawsuit News:
No-Cost, No-Obligation Bard IVC Filter Lawsuit Case Review for Persons or Families of Persons Who Suffered from Organ Damage, Severe Bleeding, Stroke, or Death
OnderLaw, LLC is a St. Louis personal injury law firm handling serious injury and death claims across the country. Its mission is the pursuit of justice, no matter how complex the case or strenuous the effort. The Onder Law Firm has represented clients throughout the United States in pharmaceutical and medical device litigation such as Pradaxa, Lexapro and Yasmin/Yaz, where the firm's attorneys held significant leadership roles in the litigation, as well as Actos, DePuy, Risperdal and others, and other law firms throughout the nation often seek its experience and expertise on complex litigation.